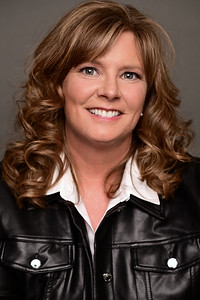 Carol Hess, EA has over 30 years of tax and accounting experience.  She started her tax career in 1987 with Leaf & Company PS with whom she proudly remained until that firm was sold in 2019.  She transitioned to the successor firm, Starr & Leaf CPA Group PLLC, for a year before starting her own tax and accounting firm in 2020. Her decades of experience in public accounting have provided her the privilege of serving a wide variety of individual, business, and fiduciary clients.   
As an Enrolled Agent, Carol is authorized by the Internal Revenue Service to prepare all tax returns and represent clients before the IRS.  She emphasizes Continuing Professional Education classes in order to stay on top of the ever-evolving tax laws, opportunities, and challenges.  She believes in the importance of open communication to produce a high quality of work. 
Carol has been performing bookkeeping and accounting services since before her tax days.  She holds accreditations from Helena College in Accounting Services and Business Law.  Carol enjoys digging into the everyday numbers to help clients achieve their business goals. She is also well versed in Washington Department of Revenue reporting as well as Federal and Washington state payroll and business tax reporting.
A lengthy, well-rounded career makes Carol uniquely qualified to handle most tax and accounting situations.  She'd love to talk with you regarding your needs!
Hess Tax & Accounting PLLC is not affiliated with Starr & Leaf CPA Group PLLC or Leaf & Company PS